Our mission
StaffCircle's mission is to enable businesses to transform employee success by combining engagement, performance and culture.
StaffCircle creates thriving workforces
"Companies with engaged employees and well-aligned cultures outperform their competition.
Whilst founding and scaling global businesses, I was struck by how difficult it was to maintain this consistent culture across distributed teams.
StaffCircle was created to break down these barriers to business growth.
Our holistic platform combines the three pillars of employee success: performance management, employee engagement and skill development."
Mark Seemann
StaffCircle CEO
Master the three pillars of employee success
In order to create a thriving workforce, you need to focus on the three pillars of employee success. The StaffCircle platform is purpose-built to combine all three in one single solution, enhanced with real-time insights.
Align goals and values to nurture engaged teams.
Create a thriving culture driven by communication and shared organisational purpose.
Enable real-time feedback to improve performance.
Give every employee the targeted feedback they need to succeed and grow.
Structure development to create driven employees.
Use structured skills and competencies to connect shared objectives.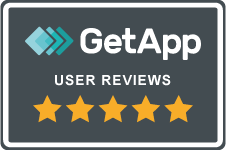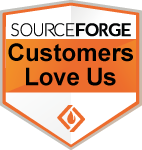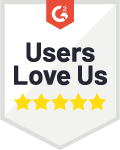 Value-driven businesses perform better
Organisations with an aligned company culture drive success strategically. StaffCircle was built with a single mission, underpinned by a series of core company values that power our workforce.
Collaborative
We are one team. Working collaboratively, instead of individually. We work towards a shared vision by building purposeful relationships grounded in cooperation and listening to each other.
Listening
Respecting each other
Great teamwork
Innovative
The practical implementation of ideas is core to our business and to creating newer better ways of doing things. This is reflected in the way that we build our product, how we solve our customer's problems, and scale our business. We are a team capable of world-class invention and our ideas are the fuel.
Delivering wow
Great ideas
Challenging the status quo
Responsive
Speed is crucial to our success and responsiveness is key. It is how we deliver the best for our customers and teammates and how we turn around questions and problems, but quality is never sacrificed as a result.
Fast reacting
Quick turn-around
High energy delivery
Customer Focused
We achieve the best outcomes and growth for our clients by putting customers at the centre of business decision making — as opposed to focusing on profits above all else. It's a long-term strategy that develops loyalty and builds trust.
Exceeding expectations
Having a positive approach
Focus on customer needs
Limitless
We constantly push ourselves to be the best and drive better outcomes for our employees and customers. We have an endless supply of ideas and see no limit to what we can achieve.
Think outside the box
Being courageous
Relentless pursuit
Excellence
Quality is the foundation of everything we do. It's in the DNA of our product, processes, sales tenacity, and superior customer service. We set high expectations of ourselves and our colleagues, never accepting shortcuts.
Attention to detail
High-quality work
Going the extra mile
Engage your workforce to drive success
Revolutionising employee insights
Static engagement surveys are an unreliable measure of alignment at a single point in time. Honest engagement data must be collected through day-to-day activity.
Success Circles intelligently analyse every piece of feedback, review, objective and award, in real time. A true measure of employee engagement, accessible on demand.
Championing distributed working
We're advocates for modern, distributed workforces.
And we practice what we preach, with our team working across the UK towards our shared goal of employee success for all. We use our own software to collaborate, communicate and drive our own performance.
Let's improve the modern workplace, together.
Delivering on our potential
The StaffCircle platform revolutionises employee success strategies.
We help organisations across the UK, US and Canada thrive, driving employee success for over 150 organisations. Continued investment from trusted partners enables us to constantly evolve our vision and solution.
Scaling our platform powers your growth.
Powering StaffCircle's growth: our team
Our team are picked for their expertise and alignment with our core mission. Every member of the StaffCircle team works autonomously across the UK to give organisations the power to drive employee success.
Join us to shape the future of employee success