Save time and minimise errors
Simplify
Create schedules in just a few clicks
Share
Instantly notify and share rosters or schedule notifications for the future
See
View shift patterns at a glance
Access workforce management anywhere, anytime
Shift Patterns
From night shifts to hour shifts Monday to Friday or beyond
Our module enables you to configure different shift patterns as well as set them in either hour shifts or daily mode. These work with both full and part-time employees staggered say shift patterns or rotating shifts including those who are on zero-hour contracts.
Shift Work Scheduler
Optimise your staff scheduling and create custom schedules that fit your business perfectly
With our Shift Scheduler, you can assign, duplicate, or set recurring shifts for your most common shift patterns effortlessly. Plus, you can work around holidays, unavailabilities and overtime effortlessly. You can easily tailor the schedule planning process to your needs. Just fill out shift templates based on staff availability and save your schedules as templates for future use
Shift & Roster Templates
Quickly and easily generate the perfect roster, every time
StaffCircle's shift and roster templates allow you to quickly and easily create a schedule that meets your resource requirements and customer demand. With our flexible scheduling options, you can manage single shifts, night shifts, hour shifts or even irregular work shift patterns.
Share Functionality
Do away with last-minute panic and share your schedules instantly or in advance
With our Content Scheduler, you can instantly announce shift changes via multiple communications channels (text, email, inApp or Microsoft Teams) as a critical alert, or plan ahead and schedule for the future. Our easy-to-use tool is like having a personal assistant that lets you keep track of shifts and roster announcements without having to set reminders for yourself.
Dashboard
Instant insights into staff shifts and shift patterns
With the Work Shift Dashboard, you can plan shifts in advance with a visual shift management dashboard, and reassign shifts without any hassle. If you're required to keep individual shifts under a certain amount of time, the dashboard will tell you the length of shifts that are being worked so that you can prevent potential issues with compliance
Cloud
Say goodbye to spreadsheets and paper and hello to 24h access, real-time
StaffCircle's real-time accessibility makes it easy to keep your team in the know. With real-time, you can quickly and easily share updated shift patterns and changes with your employees, so they're always up to date. Whether you need to make last-minute changes or simply want to keep your team informed of upcoming shifts, the 24h access makes it easy to keep everyone in the loop.
Experience how it could work specifically for your business
Watch how The Green Organic Dutchman saved $60,000 with StaffCircle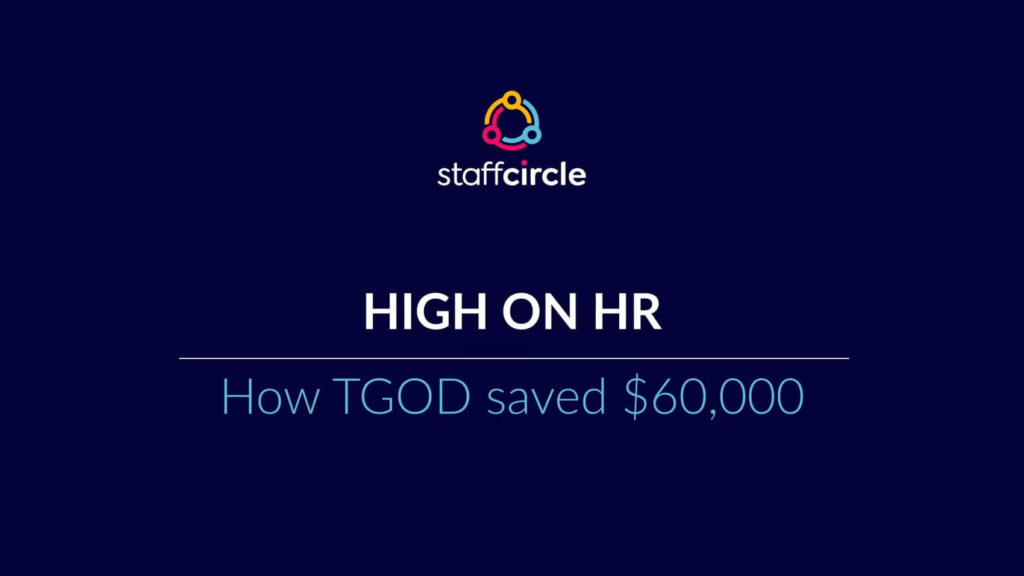 Explore other HR Operations Features